5-Star Local Painters in Manhattan
It's easy to forget how impactful a fresh coat of paint is. With just a few swishes of the brush, painters in Manhattan can change a space's ambiance. They may it look fresh, clean, up to date, and completely different than before
If you feel stuck in the same old rut, call Pristine Painters for all residential & commercial painting in Manhattan, NY. today.
Top-Rated Residential Painting Services in Manhattan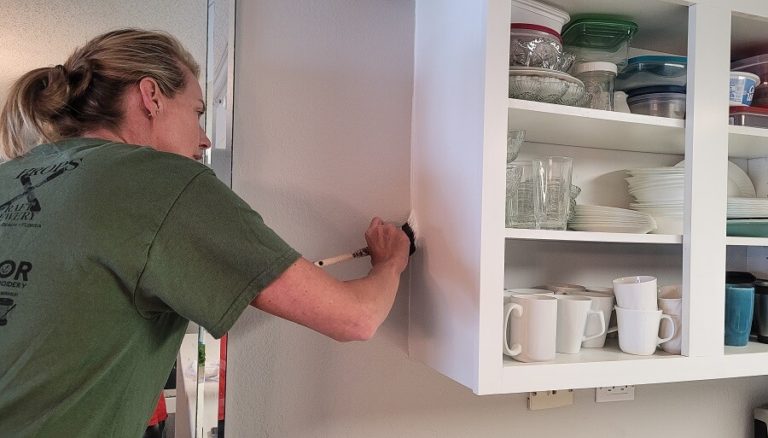 Interior Painting
Condo
Dealing with your condo's HOA can be nerve-wracking. We know as we have plenty of experience. The upside means that we understand the general HOA stipulations and can keep you perfectly within the rules.
Penthouse
Your penthouse apartment tells the world you're a trendsetter. Use our professional painting service to blaze a trail using your home as your canvas.
Single Homes
Your home acts as your refuge, but it also needs freshening up from time to time. Call us for advice about updates that make sense for your family.
Basement
Basements have a reputation for being musty, dark areas. However, with some simple adjustments and the right wall color, they can go from dank to dream-worthy spaces.
Remodeling
We all dream of a home that grows with us. Careful remodeling gives you the best of both worlds by keeping you in your family home but giving you the space you need.
Kitchen Cabinets
Revamping your kitchen cabinets could be one of the most impactful changes you make. Whether you gut the kitchen and start again or refinish the cabinet doors, you have a whole new look.
Bathrooms
Steam showers or even normal hot showers play havoc with the paint and grout in your bathroom. Turn the situation around with a bathroom makeover that restores your tranquility.
Plastering Service
Plastering lays the foundation for every technique that your interior designer applies. Make sure that you have the best plasterers on your team for top-notch results.
Hardwood Floor Refinishing
Hardwood remains one of the most durable flooring materials. While it may pick up scratches and grime along the way, these are easy to smooth over. That leaves you with a new-looking floor for a fraction of the price of an installation.
Garage Floors
No one intends to have an oil-stained garage floor. Unfortunately, cars leak, and it's easy to knock over a container of paint. Save yourself endless recriminations by choosing our high-quality painted floor service and finishing stains.
Drywall Repair
Drywall repair can be a simple but tedious task. As painters in Long Island, we have the repair process down pat, so it doesn't take us long. Save your energy for a far more interesting DIY project, and let us take on the monotony.
Exterior Painting
Brick Painting
Exposed brick may be all the rage today and "so last season" next week. Aside from the trend value of painting brick, it may prove necessary when the surface starts to look grimy and old.
Affordable Commercial Painting Services Manhattan, NY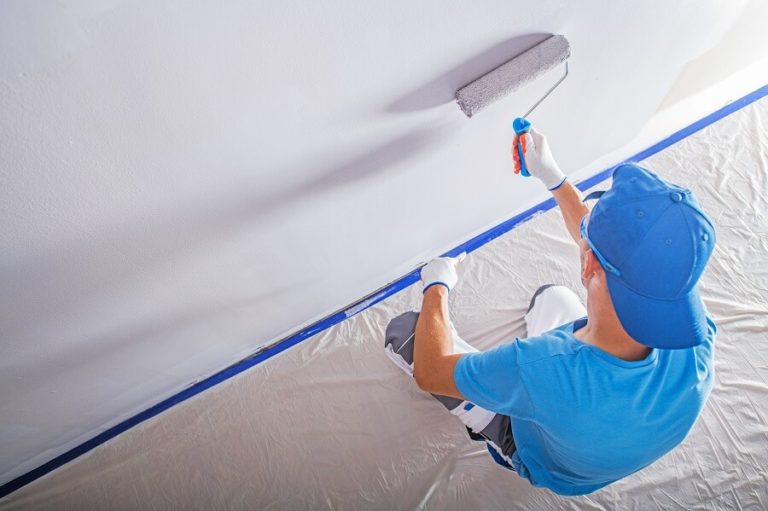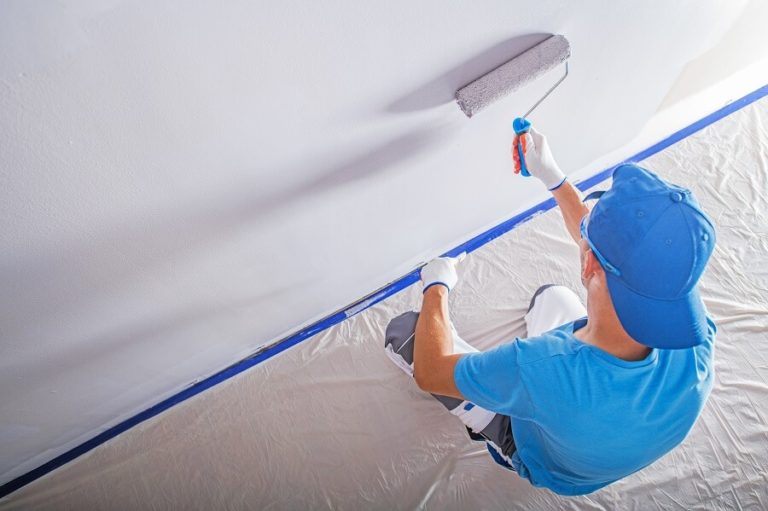 At Pristine Painters in Manhattan, we understand the vast scope of commercial projects. Your project could see us repainting your warehouse walls, roof, doors, and floors. A different client might, on the other hand, require a simple office revamp.
Whatever the size of your project, we'll delight you with 5-star service every time.
Apartment Buildings
We excel at communicating a clear, cohesive vision for single or multiple units that extends across common areas.
New Construction
Allow us to place the finishing touches on your new masterpiece.
Office Buildings
Keeping your employees happy means presenting them with comfortable offices in which they can feel pride. Hire the team versed in doing just that.
Industrial
Upgrading an industrial working environment requires expert knowledge. Pristine Painters in Manhattan, therefore, closely consult with our industrial clients to ensure that we exceed their expectations.
Warehouses
Warehouses can be a logistic challenge because of their size. That's why dealing with the experienced Pristine Painters team can save you much trouble.
Restaurants
Every restaurant needs a little sprucing up occasionally. The cost of closing for this revamp does, however, weigh on many managers. At Pristine Painters, we understand this, and so we reduce your overall closure time.
Hotels
Provide your guests with the right impression by choosing the best painters in Manhattan to provide the finishing touches.
Garages
When your client walks into your garage, do they like what they see? If not, it's time to give us a call.
Drywall Repair
Repairing drywall seamlessly is one of our specialties.
Skim Coating
Skim coating hides many sins and creates a smooth surface on which to work.
New York County Service Areas
Pristine Painters proudly paint your home and office in the following areas:
Uptown: Upper Manhattan, Marble Hill, Inwood, Washington Heights, West Harlem, Manhattanville, Morningside Heights, Central Harlem, Harlem, Marcus Garvey Park, East Harlem, Upper East Side, Lenox Hill, Carnegie Hill, Yorkville, Upper West Side, Lincoln Square.
Midtown: Columbus Circle, Sutton Place, Rockefeller Center, Diamond District, Theater District, Turtle Bay, Tudor City, Little Brazil, Times Square, Hudson Yards, Midtown East, Midtown West, Hell's Kitchen, Garment District, Herald Square, Koreatown, Tenderloin, Madison Square.
Downtown: Lower Manhattan, East Village, Greenwich Village, NoHo, Bowery, West Village, Lower East Side, SoHo, Little Australia, Little Italy, Chinatown, Financial District, Two Bridges, Civic Center.