5-Star Local Painting Contractors in Brooklyn, NY
When hiring professional painters in Brooklyn, NY, reputation and work quality are essential considerations. With over ten years of experience in residential and commercial painting in Brooklyn, NY, Pristine Painters makes the best choice if you want to transform your property's interior or exterior.
We are a fully licensed, bonded, and insured company with a fully trained team of professional painters. We uphold the highest professional standards of painting while staying within your budget and timelines. Call us today for a free quote.
Top-Rated Residential Painting Service in Brooklyn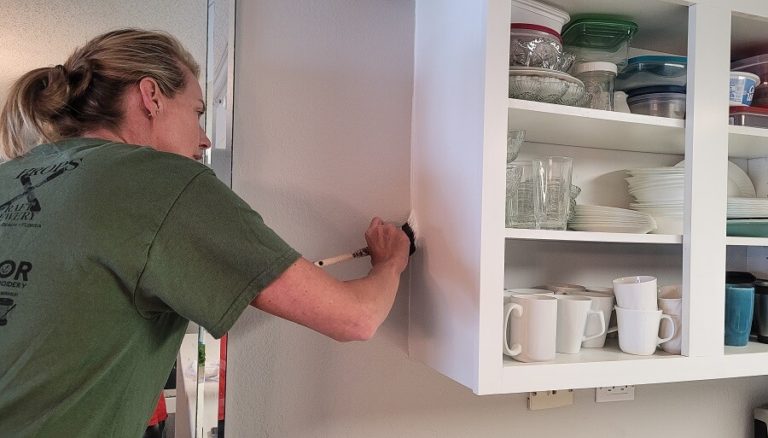 Interior Painting
Condo
If you want professional painting services to transform the interior of your condominium, you can't go wrong with Pristine Painters. Our skilled painters will work closely with you to develop a plan that suits your needs and budget.
Penthouse
We have the skills, experience, and tools necessary to make your penthouse space look new, whether classic or ultra-modern in style. Contact us to schedule a consultation with our technicians about your penthouse painting needs.
Single Homes
At Pristine Painters, we offer residential painting services for single homes. We will transform your home interior while ensuring 100% customer satisfaction.
Basement
Enhance the look and feel of your home and protect it from nature's elements with our professional basement painting services. Finishing a basement has not been easier.
Remodeling
If you want to remodel your entire home or just one room in your house, the professionals at Pristine Painters can help. We personalize our remodeling services to suit your needs and budget.
Kitchen Cabinets
Pristine Painters can revitalize the look of your kitchen cabinets with professional kitchen redesign, refacing, refinishing, and painting services.
Bathrooms
Pristine Painters is your best choice for all your professional bathroom painting needs in Brooklyn, NY. Call us for more information on our bathroom transformation services.
Plastering Service
Does your home's interior look old and neglected due to cracks, dents, and other surface imperfections? We can restore your space to the best possible condition with our professional plastering service.
Hardwood Floor Refinishing
Professional hardwood refinishing by Pristine Painters offers a quick and cost-effective way to restore the original luster of your wooden surfaces. Our skilled professionals will do the job right the first time with 100% satisfaction.
Garages Floors
If your garage floor appears unsightly due to aging, stains, or other issues, you can trust Pristine Painters to restore it to like-new condition. Whether you need garage floor coating or garage floor resurfacing, we deliver your desired results on time and on budget.
Drywall Repair
At pristine Painters, we offer drywall repair services, an essential step before applying a new coat of paint to your interior walls.
Exterior Painting
Brick Painting
Brick painting makes an excellent and cost-effective choice to give your residential property a new, crisp look. It also helps hide various brick imperfections. Pristine Painters is the go-to professional for all your brick painting needs in Brooklyn, NY.
Affordable Commercial Painting Services Brooklyn, NY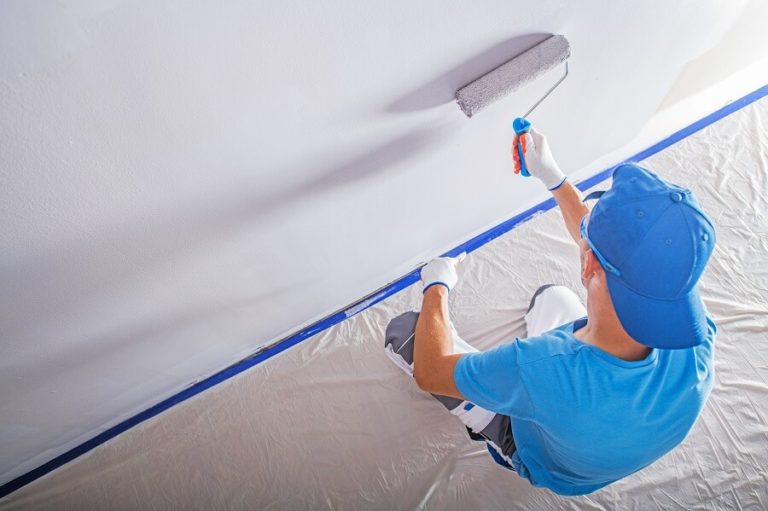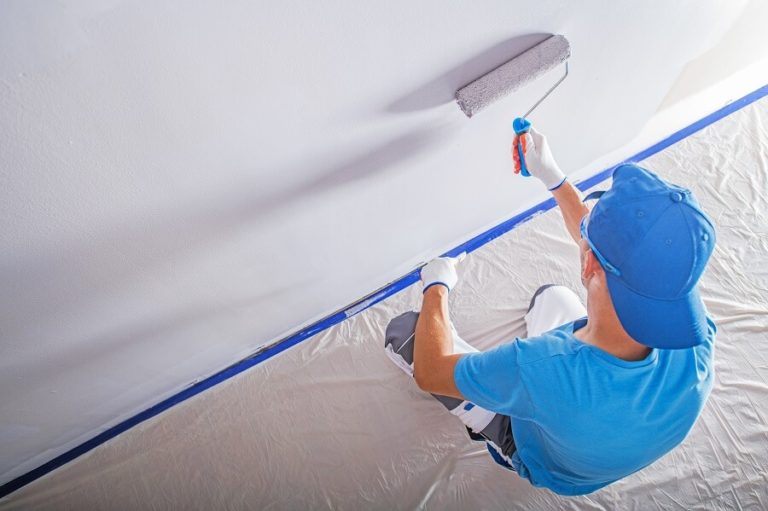 Apartment Buildings
Our team of professional painters will provide top-quality exterior and interior painting services for your apartment building.
New Construction
If you need professional painting services for your new construction project, look no further. We will create a plan based on your budget and schedule to meet your expectations.
Office Buildings
if you need commercial painting services for your office building, the experts at Pristine Painters can help. We have extensive experience painting office buildings of all sizes. We will create a plan to ensure minimal disruption to your daily business operations.
Industrial
Pristine Painters offers top-quality commercial painting services for various industrial facilities, including factories, manufacturing plants, warehouses, and office spaces. We deliver top-quality results without disrupting your normal warehouse operations.
Hotels and Restaurants
The painting needs for hotels and restaurants are often different from regular painting jobs. Hence, it's critical to leave the job to experts like Pristine Painters. We tailor our services according to your budget and schedule to ensure the best results.
Garages
At Pristine Painters, we offer interior and exterior garage painting services for commercial property owners in Brooklyn and the surrounding areas. We have all it takes to do the job quickly and correctly.
Drywall Repair
Pristine Painters offers expert drywall repair services for commercial buildings in Brooklyn. Our service includes painting the repaired section to match the rest of your wall.
Skim Coating
We offer professional quality skim coating to make your walls smooth before painting. Contact us today for more information!
Kings County Service Areas
Pristine Painters proudly paint your home and office in the following areas:
Central Brooklyn
Crown Heights, Weeksville, Flatbush, Beverley Square East, Beverley Square West, Ditmas Park, East Flatbush, Farragut, Remsen Village, Fiske Terrace, Pigtown, Wingate, Prospect Lefferts Gardens, Prospect Park South, Windsor Terrace, Kensington, Ocean Parkway, Parkville.
Eastern Brooklyn
Brownsville, Canarsie, East New York, City Line, Cypress Hills, New Lots, Spring Creek, Starrett City, Highland Park.
Northern Brooklyn
Bedford, Ocean Hill, Stuyvesant Heights, Bushwick, Wyckoff Heights, East Williamsburg, Greenpoint, Little Poland, Williamsburg.
Northwestern Brooklyn
Brooklyn Heights, Brooklyn Navy Yard, Admiral's Row, Cadman Plaza, Clinton Hill, Downtown Brooklyn, Bridge Plaza/RAMBO, DUMBO, Fulton Ferry, Fort Greene, Prospect Heights, Pacific Park/Atlantic Yards, Vinegar Hill, South Brooklyn, Boerum Hill, Carroll Gardens, Columbia Street Waterfront District, Cobble Hill, Gowanus, Park Slope, South Park Slope, Greenwood Heights, Red Hook.
Southern Brooklyn
Barren Island, Bergen Beach and Georgetown, Coney Island, Brighton Beach, West Brighton, Manhattan Beach, Sea Gate, Sheepshead Bay and Madison, Homecrest, Midwood, Flatlands, Gerritsen Beach, Gravesend, White Sands, Marine Park, Mill Basin, Plumb Beach.
Southwestern Brooklyn
Bay Ridge, Fort Hamilton, Bensonhurst, Bath Beach, New Utrecht, Borough Park, Mapleton, Dyker Heights, Sunset Park, Chinatown, Sunset Industrial Park.